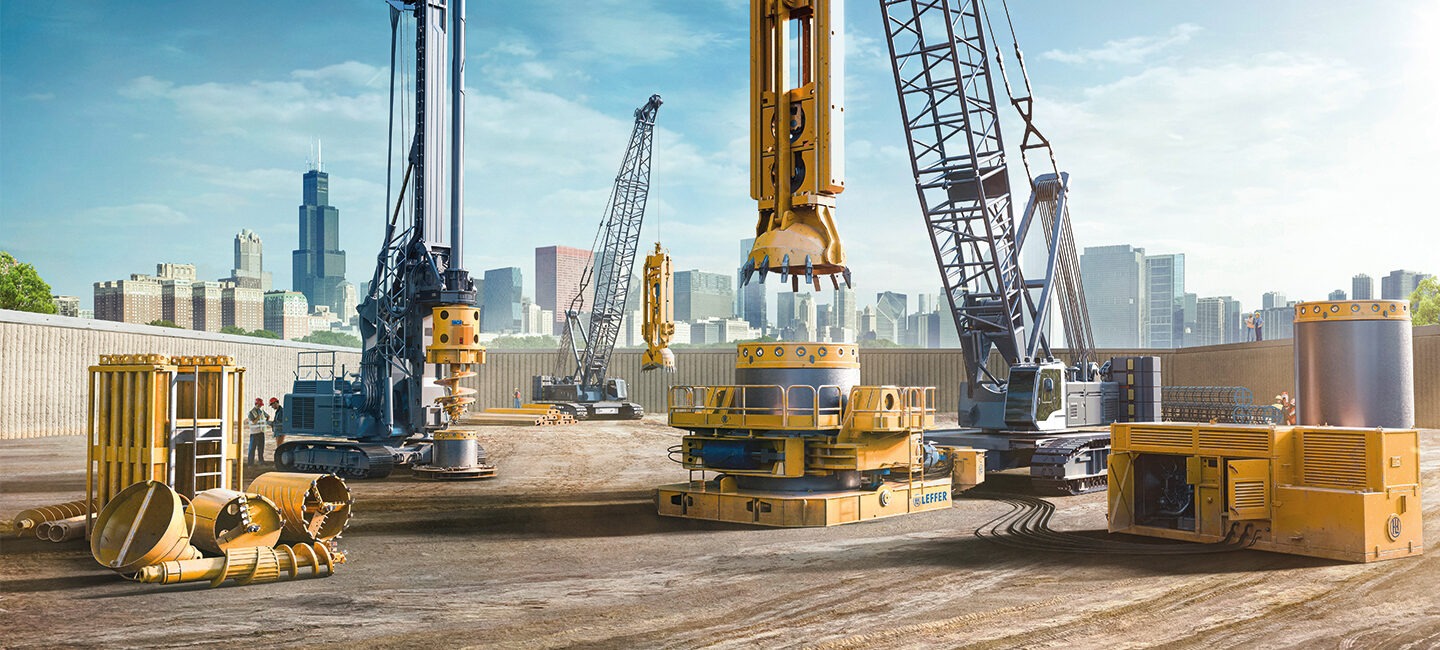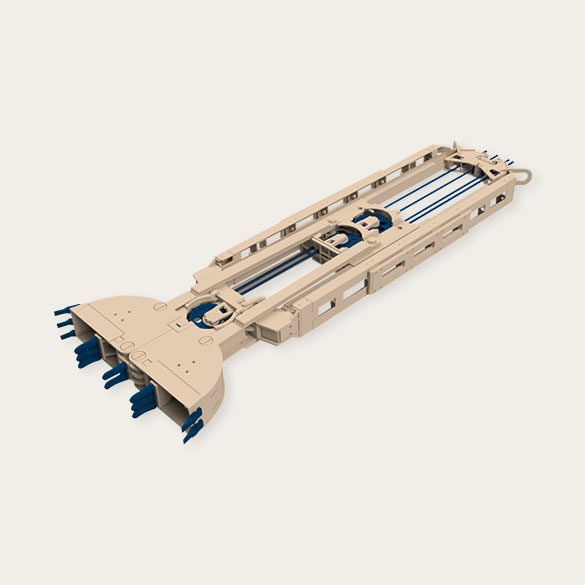 Diaphragm wall grab
LEFFER diaphragm wall grabs are available with buckets in square or semi-circular profile. All rope and guide pulleys have adequately dimensioned, maintenance-free, oil-filled bearings. The replacements of shovels and teeth can be done on site to save time. LEFFER supplies diaphragm wall grabs and related stop-end-elements diaphragm wall sizes in 600 mm, 800 mm, 1000 mm, 1200 mm and 1500 mm.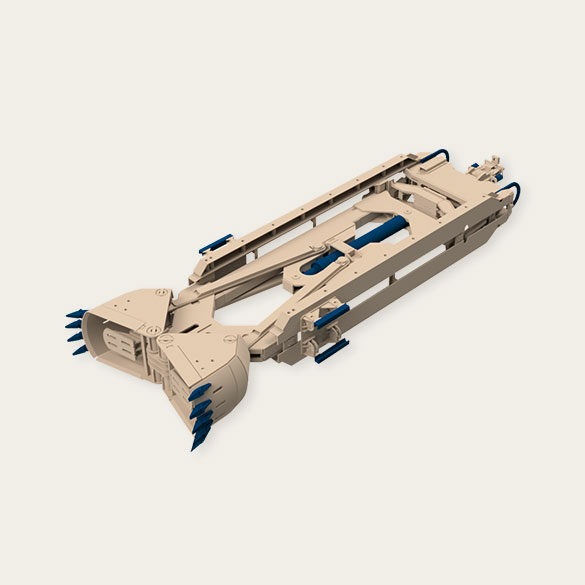 Hydraulic diaphragm wall grab
Equipped with a permanent measuring and control system, any deviation from a vertical excavation direction can be immediately detected and corrected with the hydraulic diaphragm wall grab HSWG. This ensures high accuracy even at greater depths (> 50 m) and perfects the production of diaphragm walls with grabs. The hydraulic diaphragm wall grab operates without noise and vibration and is much easier to operate. The HSWG type is equipped with verticality measurement and control system including measurement data recording (patents in many countries). The HSWG XY 360° is additionally equipped with a torsion control system.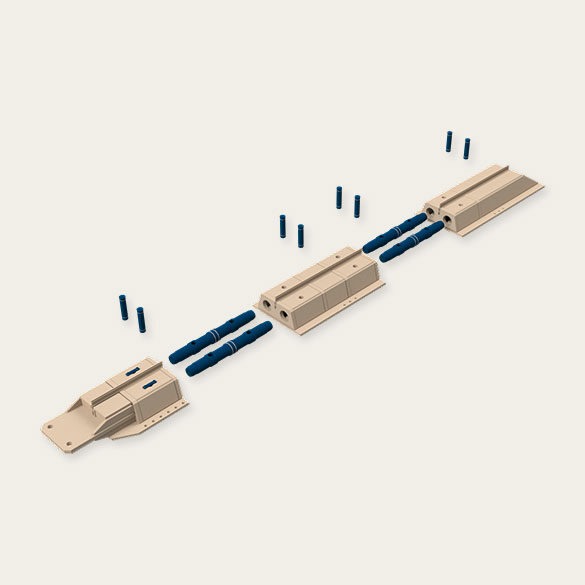 Stop-end-elements and accessories
In the production of cast-in-situ concrete diaphragm walls, the use of the correct stop-end-elements plays an enormously important role, especially with regard to watertightness. Especially for wide diaphragms (B 800 mm and larger), the use of stop-end-elements is mandatory, as otherwise the reinforced diaphragm length is greatly reduced (e.g. when using stop-end-pipes). Water tightness between the individual elements is ensured by installing a special rubber seal. LEFFER stop-end-elements are connected with mechanically processed bolt joints, which reliably prevent the ingress of concrete and allow easy assembly and disassembly.
Reach out to us!
LEFFER machines offer you the right combination of power,
accuracy, robustness and reliability. Our worldwide customer service is guaranteed by our service agents.
Arrange an appointment now